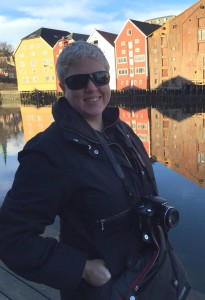 Kim Foley MacKinnon is an award-winning journalist with more than 15 years of experience in a variety of media, from newspapers to magazines to websites.
She writes columns for Forbes Travel, the Appalachian Mountain Club and AAA's Northern New England Journey magazine. She also frequently contributes to the Boston Globe, among other publications.
Other writing credits include AAA Horizons,  Travel+Leisure, AOL Travel News, Boston Herald, Parents, Boston Parents' Paper, Global Traveler, DailyCandy, Business Traveller, TravelMuse.com, United Airlines Hemispheres,  USA Today, Porthole, Shermanscruise.com, as well as writing and contributing to guidebooks (see the Books page for info). She is member of the Society of American Travel Writers and will serve her second term as Vice Chair of the Eastern Chapter (2016-18). Often, her own photos accompany her written work.
Kim is happy to discuss writing/editing projects. In addition, she is available for consulting on trips and adventures for small groups. Email her at kim@kfmwriter.com or contact her through her LinkedIn page.